Some super nice free SEO tools to help with your online marketing.
SocialAdr is a social bookmarking site that offers totally free bookmarking by other people. You sign up, add your bookmark info. (and there is a magic wand to extract it automatically) click a button and voila – you have just bookmarked tons of sites. You earn credits for this and your own content is then bookmarked by other members.  They have also integrated Twitter so you can have multiple people sending out Tweets about your content if you want it tweeted. For the free version, you have to sign in once a day and take a second to click a button. But the hassle saved from using other bookmarking sites is well worth it. For the paid version, you just sign up to SocialAdr, they sign up to all the accounts for you and bookmark for you. I have the cheapest paid version and love it!
Market Samurai – what can I say about this amazing tool I can tell at a glance if I can compete for a keyword and guess what? The keyword research module of Market Samurai is totally free. You can get it here;
Market Samurai Free Software
Rank Tracker – this is the way to keep track of your keyword rankings.  I use this all the time. The rank tracker module is free. If you want to save the history, you would need to upgrade to the paid version. I highly recommend this tool.
Roboform– You can download Roboform and use it for free for up to 10 passwords. Roboform is safe and secure and you will find that Roboform saves you hours of time. I know I do.
Click Here to Download Roboform
Dreamstime – Dreamstime offers high quality free photos you can use on your website or content sites. Accounts are free to open.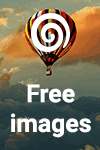 Sign Up to Get Free Photos
Swagbucks – Ok this is not exactly SEO but while you are searching the net for information you may as well get paid for it. Earn prizes, gift cards and more while you do your research for your sites. This is the ONLY get paid to search site I recommend because it is so easy.
Sign Up to Get Paid to Search with SwagBucks